Wingate Residences on Blackstone Boulevard
Award-winning care at all stages
Providing Independent and Assisted Living, and two innovative Memory Care programs, The Neighborhood and The Terrace, you can live with the peace of mind that comes from knowing all of your care needs will be met.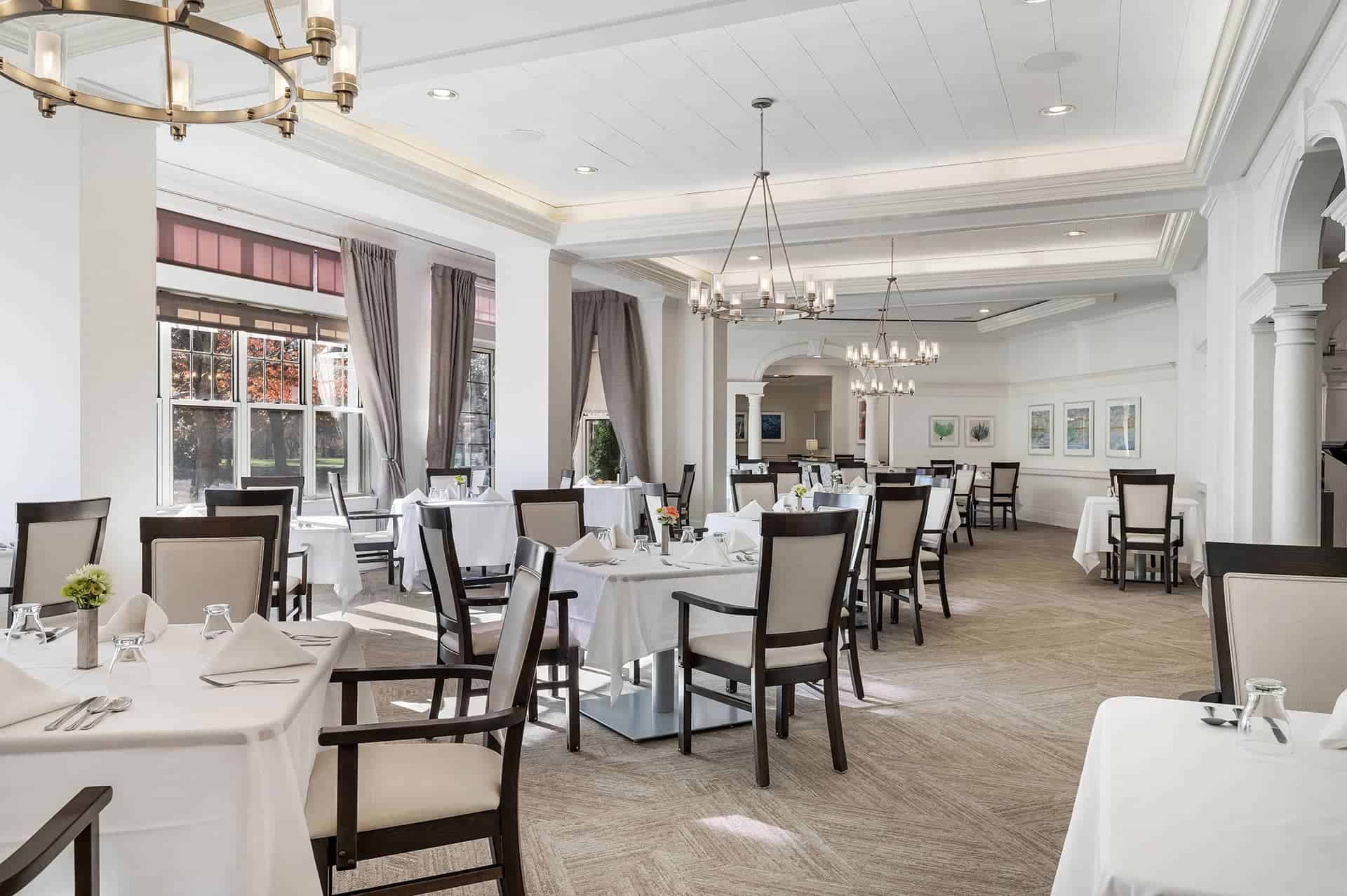 Providence at its best
Surround yourself with the breathtaking beauty of life on the historic Blackstone Boulevard, while taking in all that our picturesque campus has to offer. Located on the East Side of Providence, you can EAT, SHOP, PLAY! on Hope Street, or get a front row seat at the Providence Performing Arts Center.
A beautiful place to call home
In a community designed for a life well-lived, Wingate Residences on Blackstone Boulevard offers the best in personalized care, and the everyday luxuries you'll love—like daily housekeeping, fine dining, and a trip to the salon and spa. Our Memory Care programs focus on maximizing functional abilities, while enhancing engagement and self‑confidence in both early and advanced stages.
At Wingate Residences on Blackstone Boulevard, our personalized care and beautiful amenities provide our residents with the best possible quality of life. As a family-run business for three generations, we are dedicated to elevating senior living. It's our family's promise to you.
Start by choosing your floorplan
353 Blackstone Blvd, Providence, RI 02906, USA
Independent Living
Live life your way, in a luxurious residence designed to help you flourish without the burdens of homeownership.
Assisted Living
Our Assisted Living residences give you the support you need and the life you want. Enjoy an active lifestyle, in a pristine residence you'll feel proud to call home.
Memory Care
Through our two distinct Memory Care programs, The Terrace and The Neighborhood, we can tailor our care to meet your needs. Designed to cater to residents with needs ranging from early-stage to more advanced memory impairment.
Amenities and services
A Healthy Balance of Independence and Support
Daily activities, cultural programs and weekly excursions
24-hour Wellness Staff and 24-hour emergency response system
Concierge services, including scheduled luxury car service
Personalized wellness plan and wellness activities, including fitness, exercise, and health clinics
Three chef-prepared meals daily
Personal laundry and linen services
Weekly housekeeping
Full maintenance services
Private apartment
Meet your executive director
Brian Loynds has spent over 28 years working on behalf of older adults. He is dedicated to providing the highest level of hospitality and believes his residents deserve the best care and quality of life. Brian enjoys spending time with the residents, listening to their experiences, and reminiscing about the past.
I have worked here for 15 years as a receptionist, and to be honest I have never met a more dedicated staff than those who work here. They all go above and beyond their job descriptions to make sure our residents feel safe and secure, and enjoy their home. I would not hesitate to recommend Wingate Residences on Blackstone Boulevard to anyone.
– Nancy G, Wingate Residences on Blackstone Boulevard